And no, we're not talking about war. We're talking warGAMING and roleplaying games.
I was in town for Bread & Net, and when we were walking the city on sunday, we came across a game store: Multiverse. And frankly, this place is awesome:
The staff is actually pretty knowledgeable and full of hustle. They know their games, have several painting stations for the table top gamers in the cellar, host regular wargaming and MtG tournaments, you can rent tables and play a wide variety of board games (sorted in terms of complexity, so you can easily grab something easy for the family from the shelf), and then they told me they also have a dedicated D&D room.
"What?! I need to see this!"
Behind a door labelled "Emergency Exit", I then first was greeted with this…
And then there was a foreboding doorway..
Let's light this up…
You can see the D&D library. Plus a bunch of self-printed PDFs, downloaded from online stores.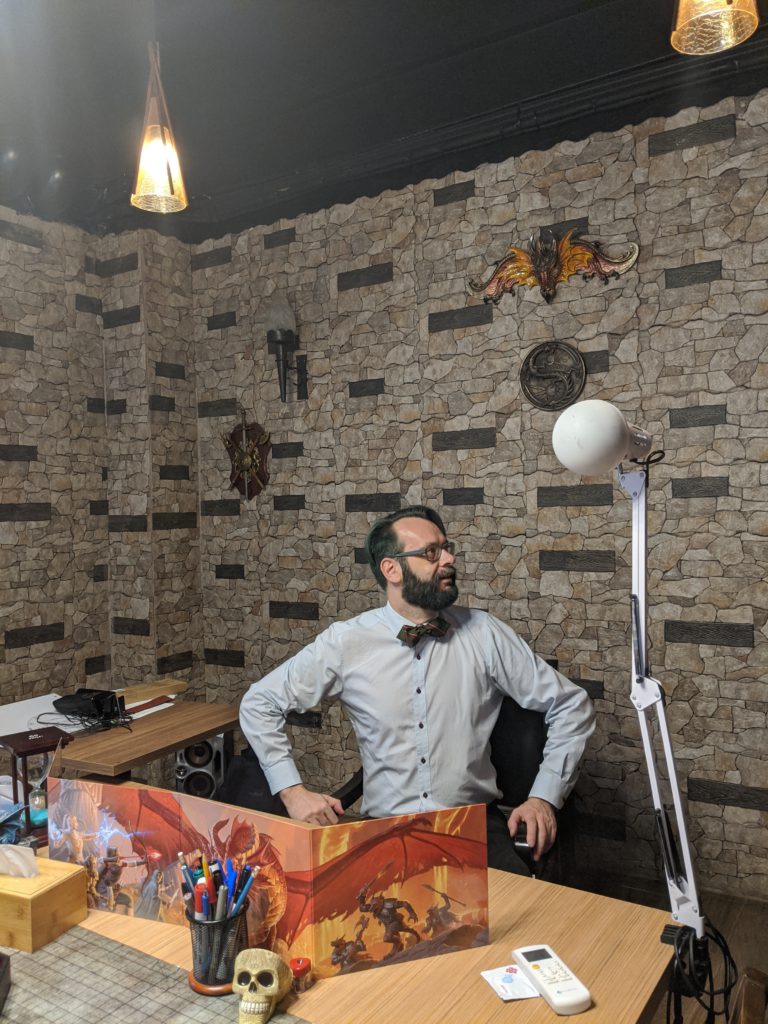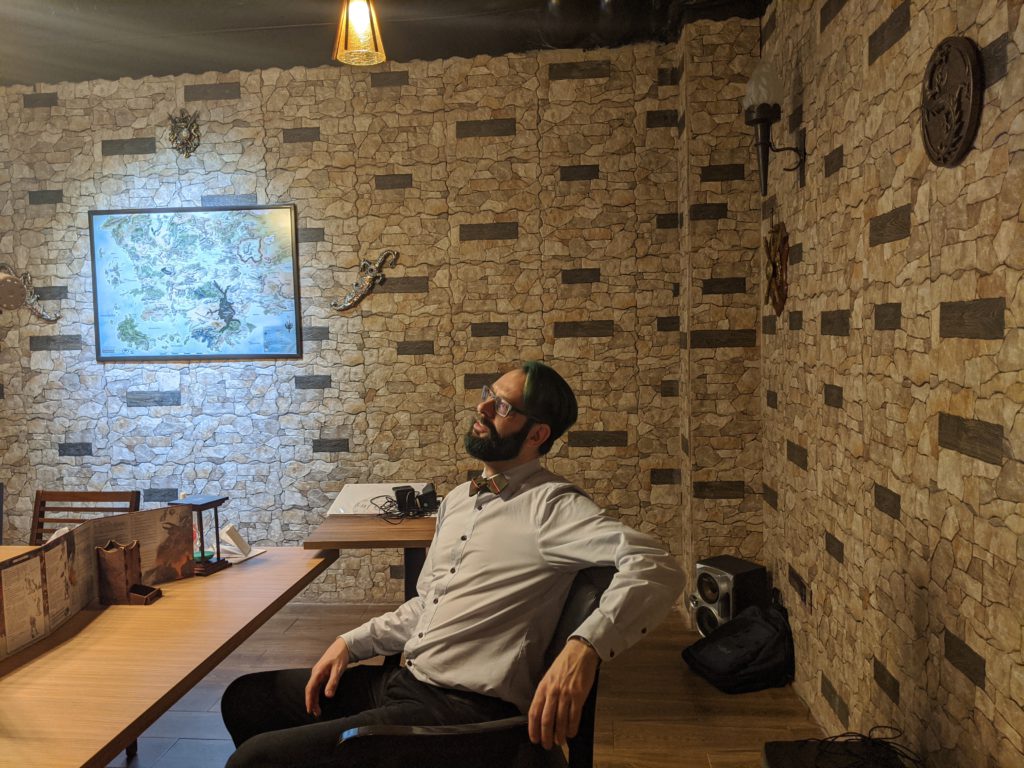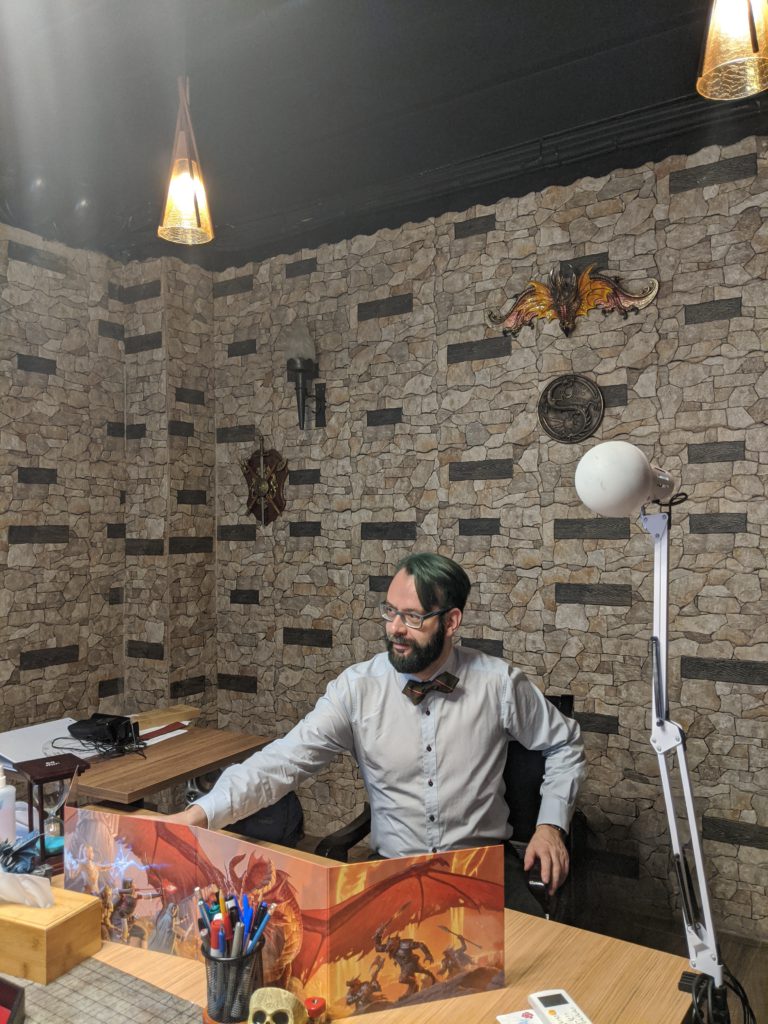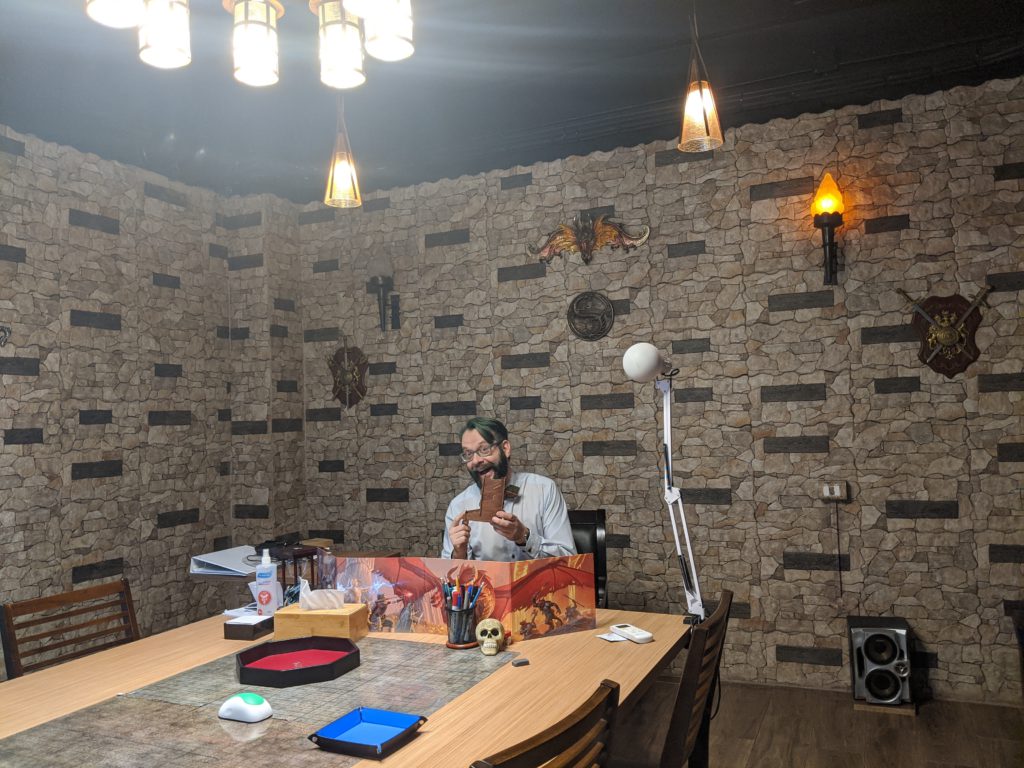 They even get you in touch with GMs that can run games for you, if you find yourself in Beirut without a group. Really, this place is magical and apparently thriving too!